Red Seafood, Lobster and Crab Crew Men's Crew sock (7-12)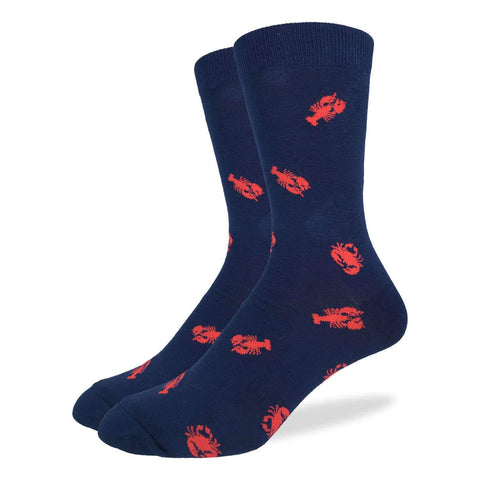 These bright red lobsters and crabs may pinch your foot off, but we promise it's not dangerous! These Red Seafood socks are perfect for your next trip to the coast or simply dreaming of it if you are landlocked. Navy Blue background with bright red Lobsters and Crabs. 
Fits adult Men's shoe size 7-12. 
Contents: 85% Cotton, 10% Polyester, 5% Spandex