Royal Pain In The @ss Men's Crew Socks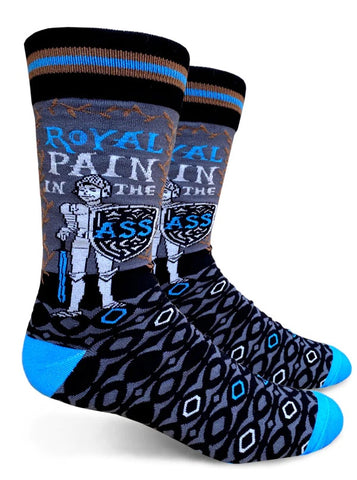 Everyone knows one, or is married to one...

Officially recognize that special nuisance in your life with  Royal Pain In The @ss Socks. They should be proud of themselves for meeting all of the rigorous qualifications of being an insufferable bugger, and now they have the title to prove it.
43% Combed Cotton, 27% Polyester, 27% Nylon, 3% spandex
Machine wash cold tumble dry low.  Fits approximate men's shoe sizes 6–12, fits women's approximate shoe size 8-14.