Sasquatch Campout Men's Crew Socks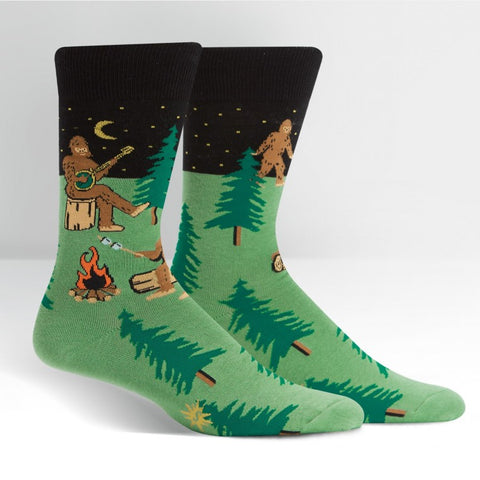 Sometimes, even Sasquatch needs to decompress. And while it's true that he does live in the woods already, that doesn't mean a weekend camping trip won't do wonders for his peace of mind. Roast some marshmallows, pull out the banjo and sing some campfire songs.
 Fits men's shoe size 7-13. Content: 55% polyester, 42% cotton, 3% spandex.