Scottish Highland Cows (Blue) Men's Crew Sock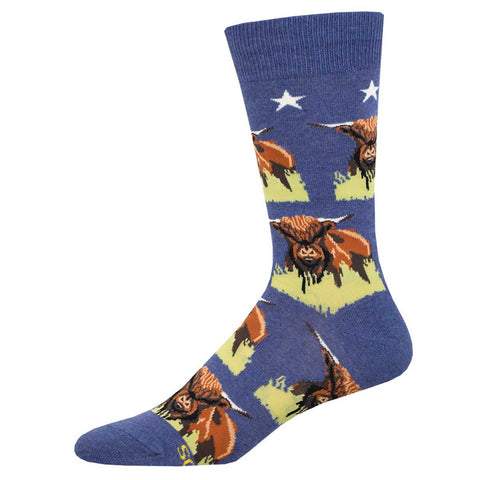 These photogenic animals with their charming just-jumped-out-of-bed hairstyles, flourish in environments where less hardy cows simply can't exist, they live in freezing, wet weather and tough terrain yet they remain the sweet and gentle giants of Scotland. Blue heather background with our shaggy friends peering up though a stand of grass...can they see through those wild, rumpled bangs?
Fits men's shoe size 7-12.5. Women's shoe size 9.5-14. 56% cotton, 42% nylon, 2% spandex.