Sea Turtles (Periwinkle) Women's Crew Socks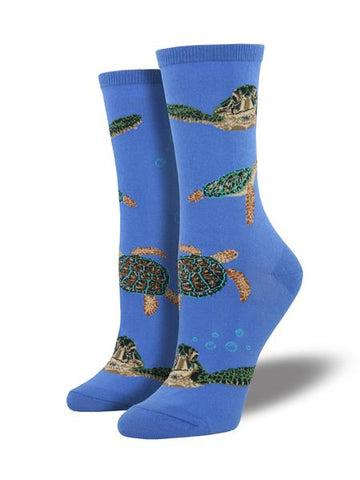 Dive into the deep blue abyss in these majestic turtle socks! Some of these gentle giants can swim over 10,000 miles every year, some eat jellyfish while others eat sea grass, they can live upwards of 50 years, and most are, sadly, threatened, endangered or critically endangered-due largely to human impact. Celebrate these nautical wonders and swim your way right into these pretty socks and show your love for these fascinating creatures. 
63% cotton, 34% nylon, 3% spandex. Fits approximate women's shoe sizes 5–10.5.