Shark Attack (Blue) King Size Men's Socks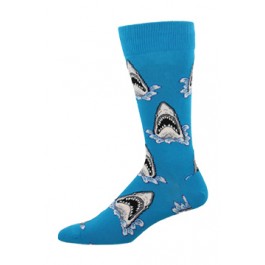 "You're going to need a bigger boat" …to catch this fish! The jaws on these sharks are about to bite your foot right off… so beware! We promise it's not too dangerous. Available in blue, these sharks are swimming right off the socks!
Fits approximate men's shoe sizes 12–15. Content: 70% cotton, 27% nylon, 3% spandex.