I'm Silently Correcting Your Grammar Unisex Crew Socks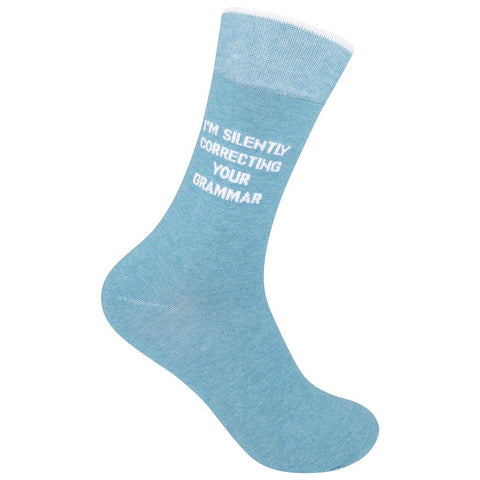 You know the difference between peek, peak and pique; the dangers of misplaced modifiers and dangling commas. Finally, a sock that gives the side-eye for you. Let the world know that you definitely get the difference between 'their, 'there', and 'they're'.  *Wait* you're doing it now. Stop judging MY grammar! These funny socks are the perfect way to add some sassy, sarcastic fun to your sock collection. 
Heathered blue back ground, white text. 
One size fits most, approximately women's shoe size 7.5-12 and men's shoe size 6-11. Content: 70% cotton, 28% polyester, 2% elastic.