Sloth Stripe (Peat) Men's Crew Sock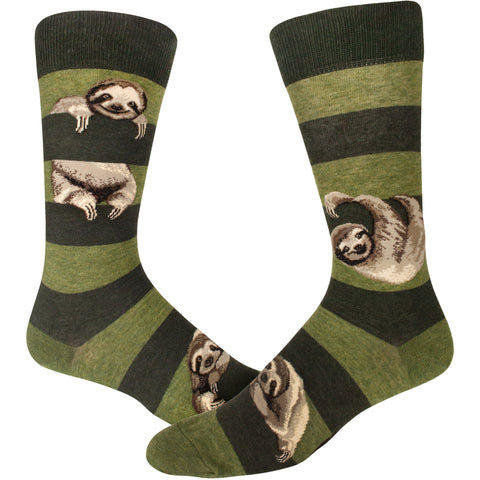 Ever feel like you're always ready for a nap? You're in good company! Sloths spend 90% of their time "hanging around" and sleep approximately 16 hours a day. Sloths!  These comfy sloth socks will help show your laid back style whether you're hanging out or on the go.  Olive green and peat stripes + adorable sloths. 
Content: 65% cotton, 24% nylon, 8% polyester, 3% spandex. Fits approximate men's shoe sizes 8–13.