Smokey Bear Portrait (Forest Green) Men's Crew socks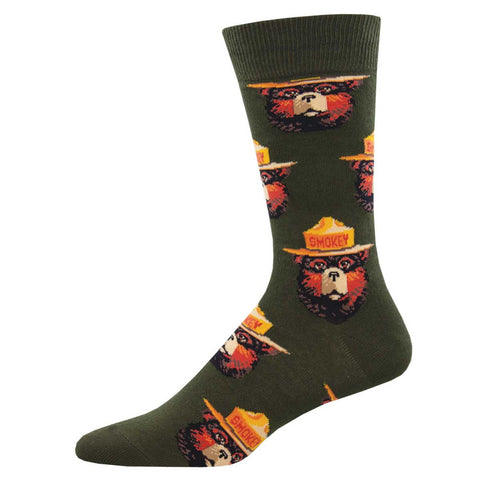 With a Birthday of August 9, 1944 this iconic American symbol preventing unwanted wildfires is 75+ years old. Take the message of Smokey Bear out to the wild. These socks have a design of classic Smokey in his park ranger hat and are perfect for your outdoor adventures (including safe fire practices, of course). Remember.
Only you can prevent wildfires. Show your commitment to making a difference.
Did you know? Nine out of every 10 wildfires are human caused. Do your part.
Ensure your campfire is out: drown it, stir it, drown it again then touch it to see if it's cold. Officially Licensed Product.Contents: 70% cotton, 27% nylon, 3% spandex. Fits men's shoe size 7-12.5. Women's shoe size 8.5-14.