Socktopus, Octopus (Black) Women's Crew Socks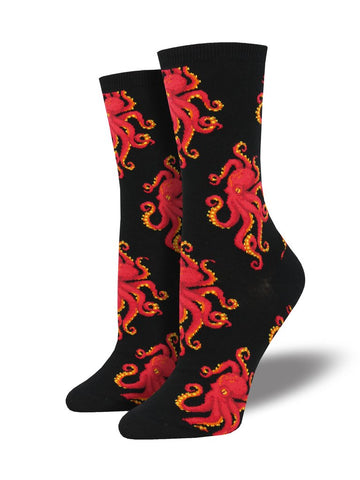 They can camouflage themselves, squeeze into teeny tiny spaces, and spray ink on their enemies. Is there anything they can't they do?!
You don't have to have eight arms or three hearts to slink into great style—these cephalopod socks are worn on you feet, anyway. Swim into these pretty socks and show your love for these fascinating creatures. 
63% cotton, 34% nylon, 3% spandex. Fits approximate women's shoe sizes 5–10.5.