Study of a Dancer (Pink) Women's Crew Sock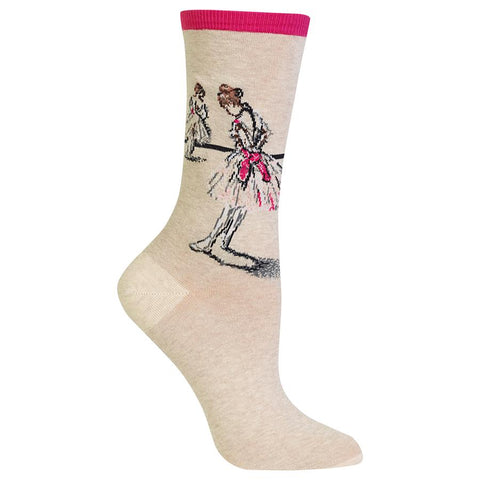 Channel your inner ballerina.
Whether it's on the streets or in dance class, strike a pose in these artful Women's Degas' Study of a Dancer Crew Socks!  Anyone who appreciates beauty and art will love these
pretty socks featuring ballet dancers looking elegant wearing tutus in shades of pink. with a pink accent cuff to adds a pop of color. Fits women's shoe size 4-10.5. Content: 53% cotton, 23% nylon, 21% polyester, 2% spandex, 1% rubber.