Stylish Dogs (Blue) Women's Crew Socks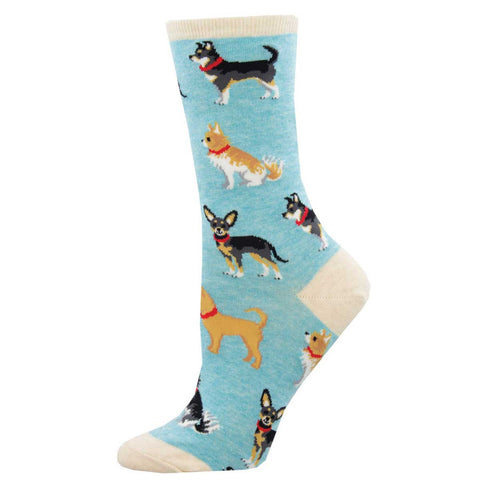 One of the best accessories you can have is confidence... and the dogs on these socks have got it! These pups are self assured and ready to tackle the day. You can step out in style with these stylish and confident dog socks as your accessory! A variety of pups against a heather blue background. 
Content:49% Cotton, 49% Nylon, 2% Spandex. 
Fits approximate women's shoe sizes 5–10.5, 

men's approximate shoe size 3-8.