Sugar Skulls, Purple Vine Women's Crew Socks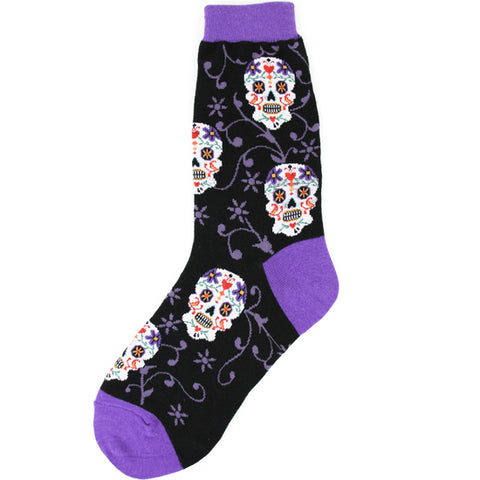 Colorful sugar skulls meet mystical fun on these cool socks for Dia de los Muertos and Halloween! These  crew socks feature white sugar skulls, or calavera, beautifully embellished with hints of red, purple, blue, black, green, gold and orange. Purple floral vines wind around them against a black background.  They're an awesome choice for Day of the Dead celebrations, Halloween or any time you want to bring cool style to your look! Perfect for Day of the Dead or colorful everyday attire.
Content: 65% cotton, 15% nylon, 15% polyester, 5% spandex. Fits women's shoe sizes 4-10.