Sunday Crossword (Black) Men's Crew Sock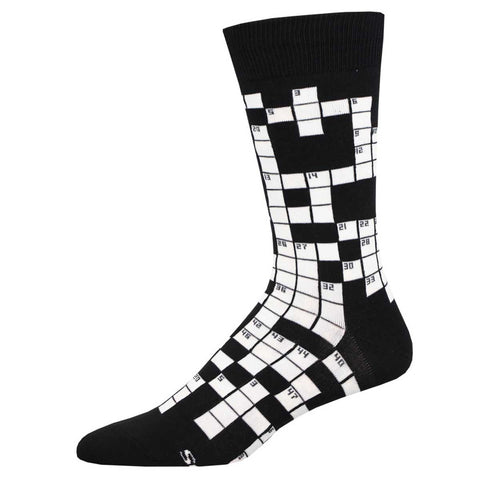 3 Down(3) - Fill in __ Blank
5 Across (4)- Foot Covering
27 Down (5)-Rough Hut or Cabin
THE. SOCK. SHACK  aka Best place for Fabulous Socks! 
Are you one of those daring individuals that does the Sunday Crossword in ink? Or is a good ol' number two pencil more your style? Either way, these cool Crossword Puzzle socks are sure to help you solve all those clues!
Fits men's shoe size 7-12.5. Women's shoe size 8.5-14. 62% cotton, 36% nylon, 2% spandex.