The Scream Men's Crew Sock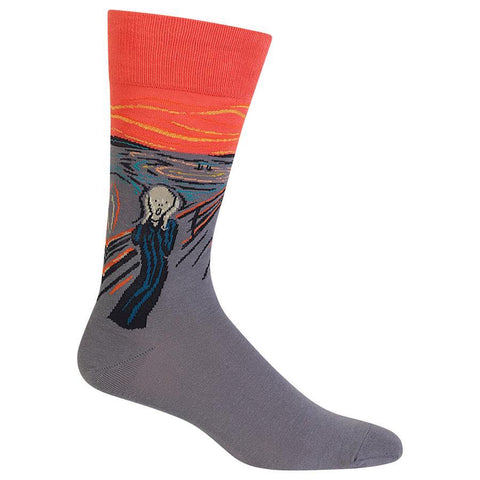 These Scream socks showcase Norwegian Expressionist Edvard Munch's classic painting — a work so popular it has been stolen twice! The Scream features a person screaming – presumably because no one can see his cool socks under his long robes. Fits men's shoe size 6-12.5. Content: 52% cotton,
24% polyester, 22% nylon, 2% spandex.