Toy Soldiers King Size Crew sock (13-17)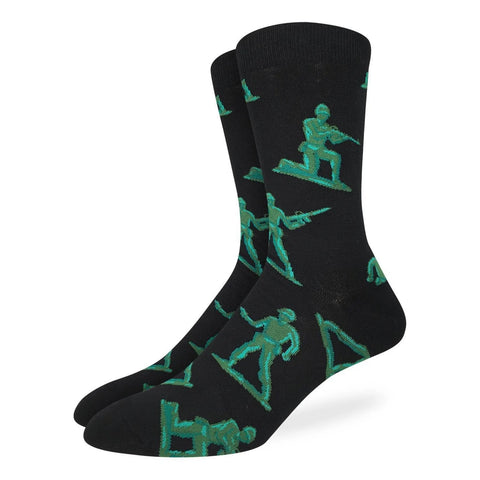 Sir yes sir! These socks will whip your sock drawer into shape. Little green men for your big feet! Just because you may be a "grown up" doesn't mean your socks have to be that way. Rock one of the best toys of all time on a great pair of socks. March these straight to your feet, that's an order!  Little green army men, toy soldiers are scattered all over these socks against a black background. 
Men's shoe size 13-17. 
Contents: 85% Cotton, 10% Polyester, 5% Spandex
Machine wash, cold (30 ℃ / 86 ℉). Do not bleach or iron. To reduce damage and if you're feeling very fancy, line dry. They will last longer if you keep them out of the tumble dryer. Eat well. Exercise. Have an amazing day.