Tropical Fish (Blue) Bamboo Men's Crew Socks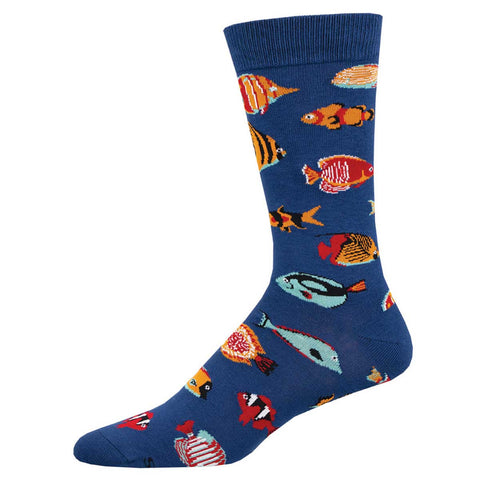 Craving an Aquatic adventure? No need to dive deep when these socks are for the fishes. This school of colorful Tropical Fish swim all over these blue bamboo socks from cuff to toe. Make a splash and let your socks help you stand out with these Tropical Fish Socks! Don't blend in with your surroundings like any other fish in the sea, be bold, be brilliant and make an impression! Brighten up your day with these exotic Fish Socks and make everything go just swimmingly! Made from antimicrobial, moisture-wicking fiber and ultra comfortable Bamboo so in addition to looking good, they feel good, too and they are certified organic by OCIA and tested by OEK-TEX to be free of harmful chemicals.
Content: 61% rayon from bamboo, 37% nylon, 2% spandex. Fits approximate men's shoe sizes 7–12.5, Fits approximate women's shoe size 9-14.