Vintage Halloween (Green) Men's Crew Sock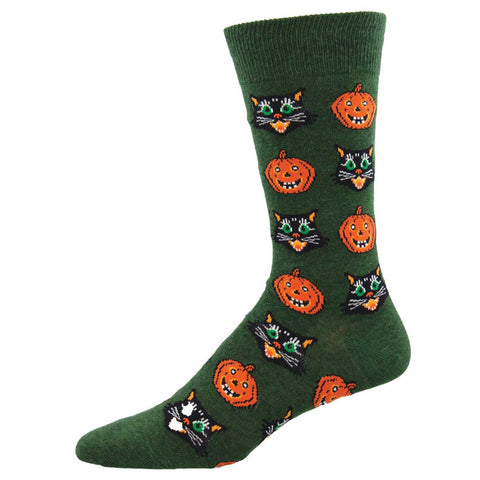 When we talk about a "Vintage Halloween" we're picturing Hocus Pocus, The Addams Family, Scream, It's The Great Pumpkin Charlie Brown, Beetlejuice, The Legend of Sleepy Hollow and a lot of candy. Like a lot. Doesn't that sound like a treat? Don't worry (or be warned), we have a scarier movie list for later in the night (mwuhahahaha). Spread lots of spooky holiday cheer with these black cat and jack-o-lantern socks. Perfect for Halloween or any time you want to bring cool style to your look! 
Content: 58% Cotton, 40% Nylon, 2% Lycra. Fits men's shoe sizes 8-13, Women's shoe size 9-14.