Whoopsy Daisy (Blue) Women's Knee Highs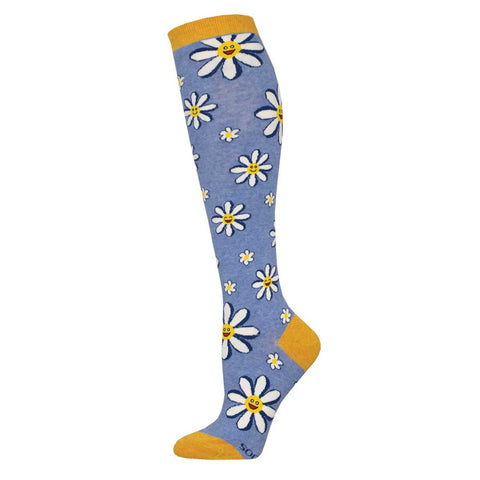 Whoopsy Daisy, Oopsy-daisy, Oops-a-daisy, Upsy-daisy, Hoops-a-daisy...However you say it, take it in stride. Whether you had a little stumble, you are utterly surprised or you're offering an apology, these cheerful daisies are rooting for you with their happy smiley faces. Blue background, bold daisies with happy faces, gold accent at toe, heel and cuff. 

Fits women's shoe size 5-10.5 Content: 49% cotton, 26% nylon, 23% polyester, 2% Lycra.