Zero Fox Given King Size Men's Socks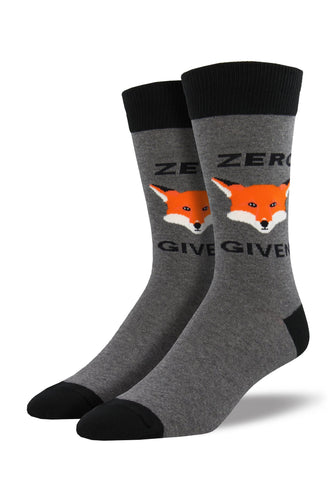 This is one way to (sort of) politely get your message across without getting in too much trouble.  Some days you just don't have any "Fox" to give. These funny socks were made for those days. Gray background with a feisty orange and white Fox face, black text and black details at toe, heel and cuff. The word "Zero" above the Fox and the word "Given" below.
These  super soft, cotton-rich king size socks fit approximate men's shoe sizes 12–15. 70% cotton, 27% nylon, 3% spandex.