Hedgehog Slipper Socks Women's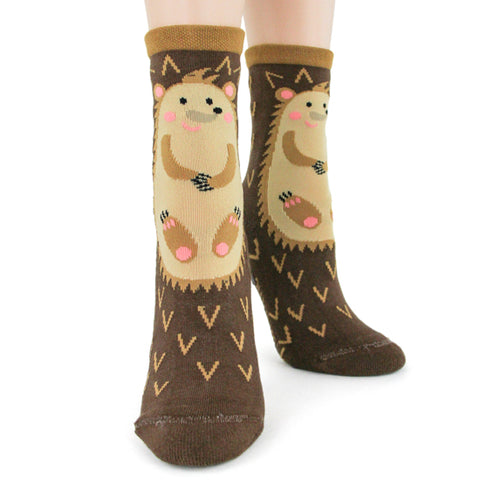 Happy little two tone hedgies show you their bellies in hopes of some snuggles on the front of these sweet slipper socks, while the rest of the sock is patterned with V shapes, for a spiny effect (but really they are soft)!  Tan and brown Hedgehog slipper socks with non-skid grippers on the bottom make for safe lounging and curling up with a good book. Pink accents at he adorable Hedgehog ears, cheeks and feet.
Fits women's shoe size 4-10, up to men's shoe size 8. Content: 76% cotton, 12% nylon, 9% spandex, 3% rubber.